Eden Beach
Where Clothing is Optional & Relaxation Mandatory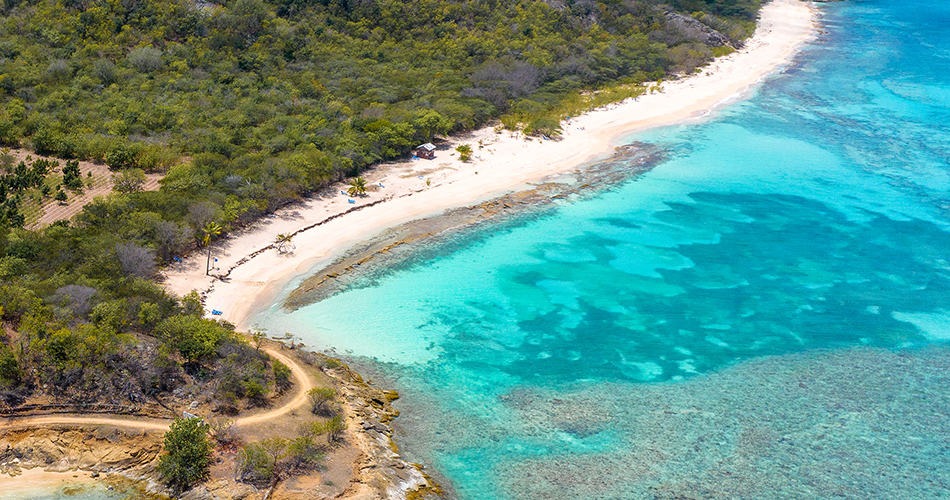 Eden Beach, is a breathtaking, mostly deserted, beach known for its crystal-clear turquoise waters, and vibrant marine life. Situated at the southernmost end of the Resort, Eden Beach offers a tranquil and idyllic retreat for Naturists seeking relaxation and natural beauty. There are also several other deserted beaches located south of Eden Beach that guests may venture onto for even more privacy. Eden Beach is one of the four beaches easily accessible from the Hawksbill Resort and is the only clothing-optional beach on the Island.
The clothing-optional designation allows guests to enjoy the sun and sea without the constraints of traditional swimwear. This option attracts naturists from around the world who appreciate the opportunity to connect with nature. Eden Beach's commitment to providing a naturist and clothing-optional experience adds a distinct and liberating element to its appeal. Whether you're a seasoned naturist or simply curious to explore a different way of enjoying the beach, Eden Beach in Antigua welcomes all who seek a more au naturel experience amidst the stunning surroundings of this Caribbean paradise.
It should be noted that Hawksbill is NOT a naturist resort. Except for Eden Beach, Hawksbill is a conventional resort where conventional attire is expected on hotel property. Furthermore, as nudism is not widely practiced in Antigua, visitors to the beach can be assured of a peaceful and uncrowded environment, ensuring maximum privacy and the freedom to enjoy their experience undisturbed.
Frequently Asked Questions
Is the nude beach clothing-optional or mandatory nudity?
The setting allows for clothing to be optional.
Are there any amenities or facilities provided on the nude beach, such as beach chairs or umbrellas?
We provide beach chairs with limited umbrellas exclusively for our in-house guests.
Are there any specific rules or guidelines regarding behavior on the nude beach?
The use of cameras, drones, and similar devices is strictly prohibited.
Are there any amenities for guests to enjoy?
The hotel provides various facilities for our hotel guests, including comfortable loungers, ample shade options, and the convenience of drink services.
Are there any barriers or signage in place to clearly indicate the boundaries of the nude beach?
Yes, there are barriers and signage in place to clearly indicate the boundaries of the nude beach.
Is there a policy to prevent nudity on the beach from spreading to other areas of the Resort?
Yes, a policy has been put in place to ensure that nudity on the beach is limited to Eden Beach only and does not extend to other areas of the hotel property.
How do you protect the privacy of naturist guests using the beach?
During the day, the beach is manned by our security guard to ensure the safety and privacy of our naturist guests.
Are there other non-nudist beaches at the resort?
In addition to the nude beach, we have three other beaches on our property that cater to guests who prefer a more traditional clothing-required environment.
BACK TO TOP